Discover the wildlife of the Broads
With an ever-changing environment, there's so much wildlife to discover on the Broads. Whether you're a casual afternoon observer, armed with little more than a pair of binoculars and a sense of adventure, or a hardened bird-watcher used to hides and early mornings, you won't be disappointed. Across a wide range of habitats, most carefully managed by community groups and nature reserve trusts, you'll find everything from grazing marshes to rare carr woodland, estuaries to coastal dunes. You're never far away from something wonderful.
Birdwatching – what to see
With a wide variety of Broadland environments, there are so many species to observe at Strumpshaw Fen. Visit in spring for the soaring, tumbling courtship displays of the Marsh Harrier, or summer for high-speed Hobbies, hunting dragonflies to feed greedy chicks. Autumn's highlights include catching a glimpse of the distinctive markings of the wetland specialist – the Bearded Tit. And in winter, the cacophony of ducks dabbling in the shallows and starlings roosting in the reeds, hiding from hungry Peregrines. The site has facilities for daytrippers, hides for enthusiasts and a wheelchair-accessible viewing platform, so everyone has the chance to take in the wildlife.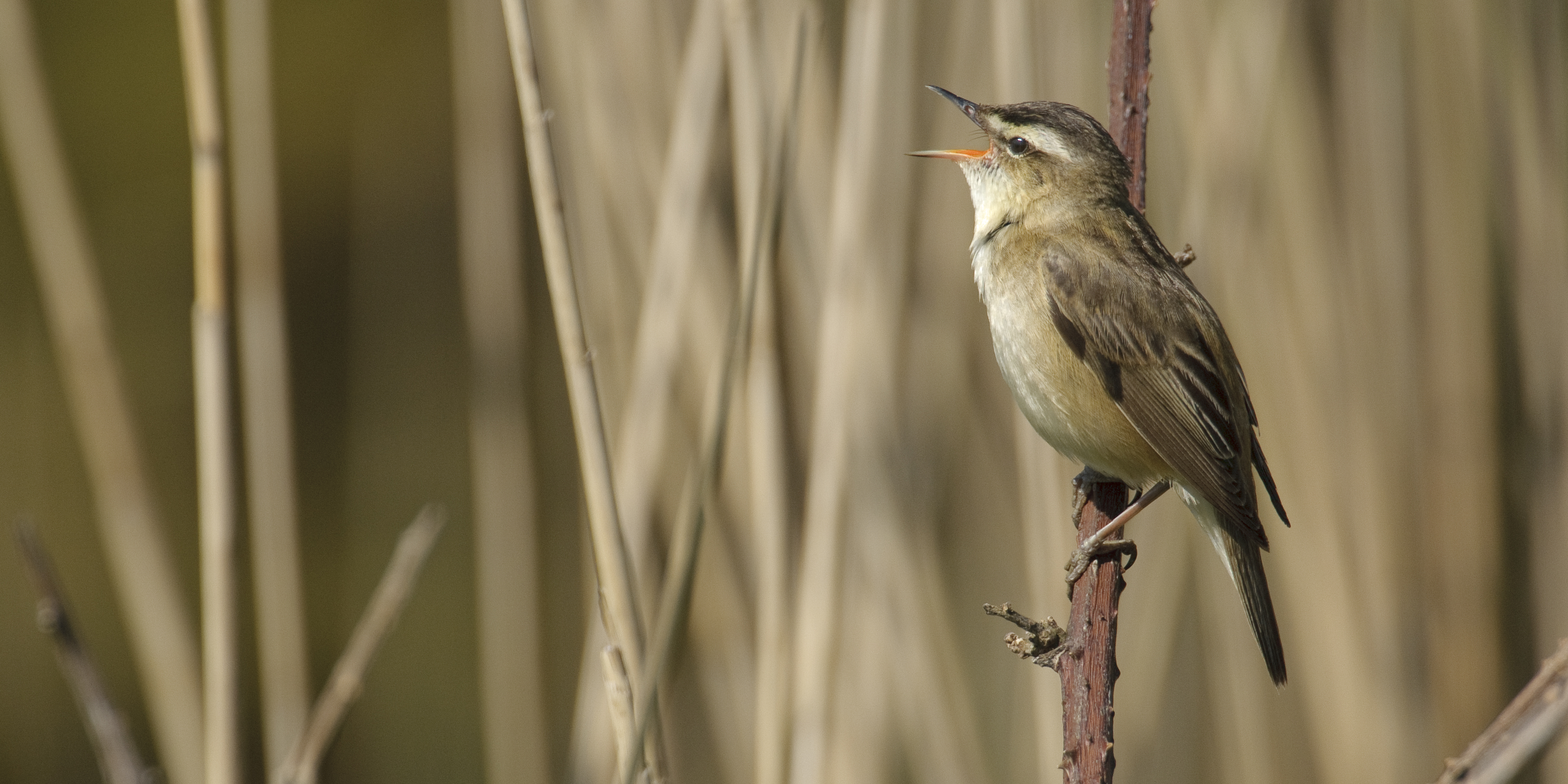 Wildlife watching – what to see
For an equally thrilling wildlife mini-safari, take a day to explore Upton Broad and Marshes. Also home to a stunning array of habitats, it has over 20 species of dragonflies and 22 of butterfly. Catch the flit of a rare Swallowtail on milkweed blooms, or spot otter prints near the shore. Breydon Water and Berney Marshes span a spectacular area perfect for waterfowl watching: listen for Lapwings and Redshanks, or take a boat trip on a fine autumn day to view the swathes of inbound migrant geese and ducks.
So many habitats to explore
But don't limit your exploration to freshwater pools and sea-washed estuaries. Park up at Horsey Gap and take a trek along the dunes to one of the many viewing platforms, to witness grey seal pupping season along the shore. Spring bluebells are a sign of ancient woodland and are just one of the seasonal highlights to be found at places like Fairhaven Woodland and Water Garden. Wetter carr woodland is home to a distinct combination of water tolerant alder, along with shaggy towers of tussock sedge, where herons make their nests and guelder rose flowers attract thrushes from May to July.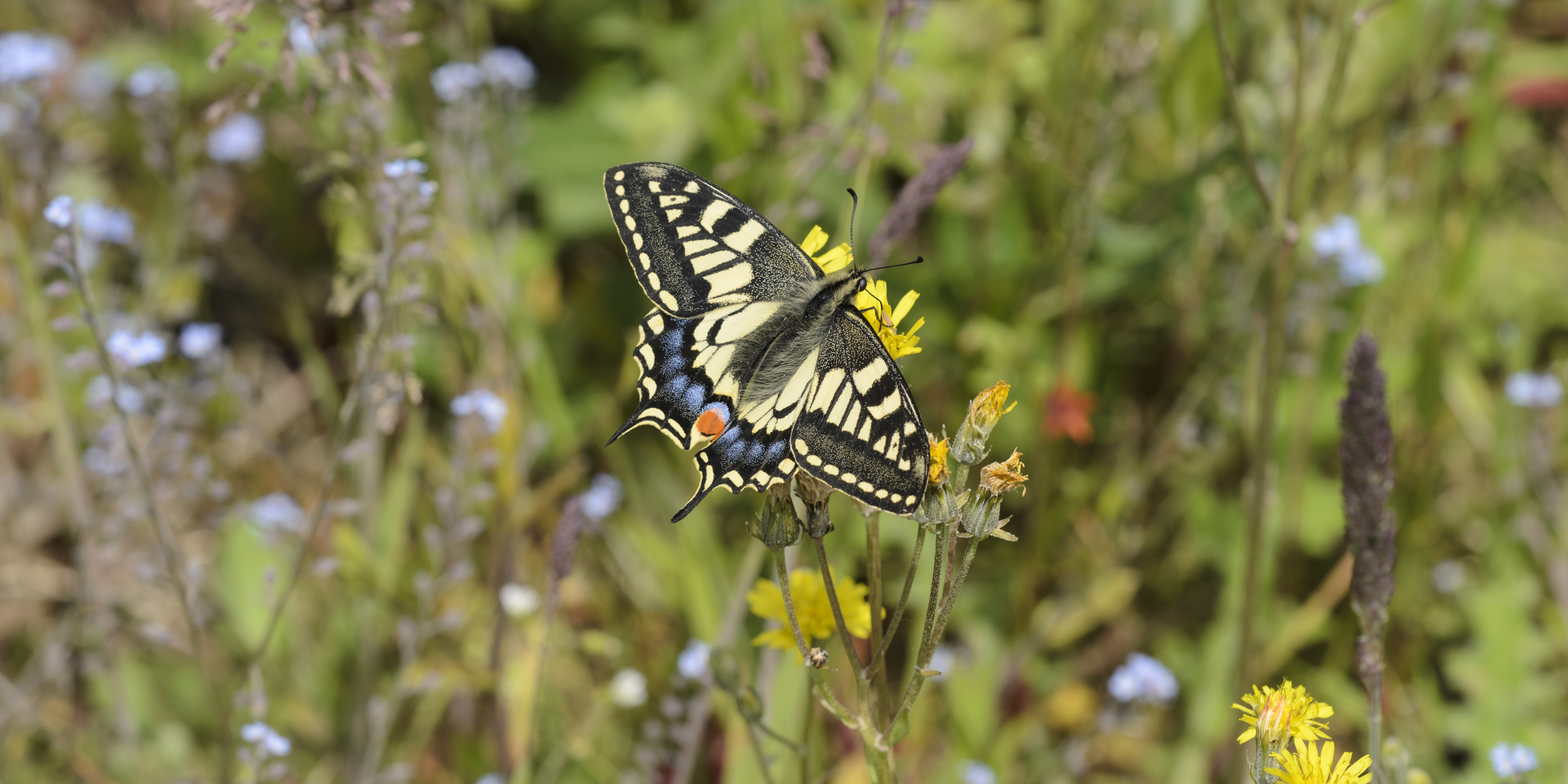 What you'll need to bring
Whether you choose to visit a managed nature reserve with on-site facilities, viewing platforms and hides, or you strike out on your own armed with a map and a flask, you'll be surprised at just how little equipment you need to enjoy your time at the The Broads National Park.
Before you go
Two essentials are time and enthusiasm: using your senses to draw in the sights, sounds and smells of the habitat and the creatures that make it their home. Arm yourself with a little information before you go out, or head to one of the many visitor centres for some background details on what you're likely to encounter. Make sure you're kitted out with the right walking and outdoor gear too – getting an injury or suffering from exposure to the elements is not a great way to start your wildlife watching adventure.
Recording and sharing what you see
You may want to take a notebook and pencil to write down or sketch what you see and binoculars are also a worthy investment. A guide book may also help you to identify distinct species, so you can tell the difference between the wading birds in the shallows, for example. Whether you use pen and paper or your mobile phone, find your own way of keeping your memories safe but don't forget that sharing them is important too: there are many conservation projects who love to hear from keen amateurs and we'd love to see your photos on the Broads National Park social media pages on Facebook, Instagram and Twitter.
Getting technical, enthusiasts may want to to buy a hide and scope along with a digital camera to record their sightings. Factor in the cost of a tripod and carrying equipment too.