Exploring the Broads by foot or bike
The Broads might be famous for its boating but it also offers a wealth of fun for those who want to stretch their legs and explore its idyllic landscape. Small settlements, medieval brick bridges and historic mills dot the Norfolk and Suffolk skyline, providing spectacular views for those navigating the many walking and cycling trails.
Getting started with walking in the Broads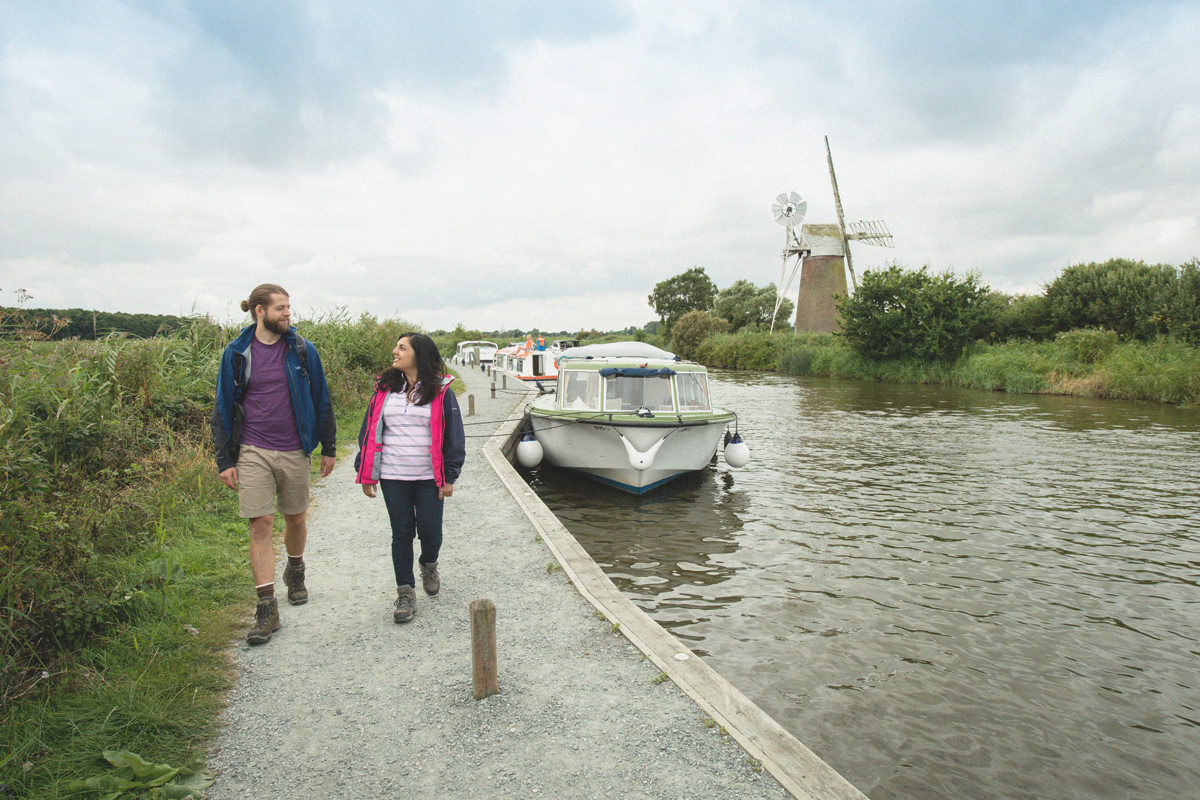 Fresh air in your lungs; soft fen underfoot; wide, watery expanses beyond. What could be better than a walk through the Broads? With so many managed paths to follow, in just a short while you could find yourself on a blowy sand dune, in sun-dappled woodland or feeling a welcome, cool breeze as it rushes through the reeds.
Stop and stand to watch a robin on a waymarker, crane your neck to see the majestic wingspan of a heron overhead or take time to enjoy a swallowtail fluttering in the meadow flowers. Experience close-up the natural partnerships that have shaped this beautiful area but at the kind of pace that allows you to see and feel the detail.
Read more about walking routes and what to take with you or check out our walking and cycling listings for guided walks.
Going cycling in the Broads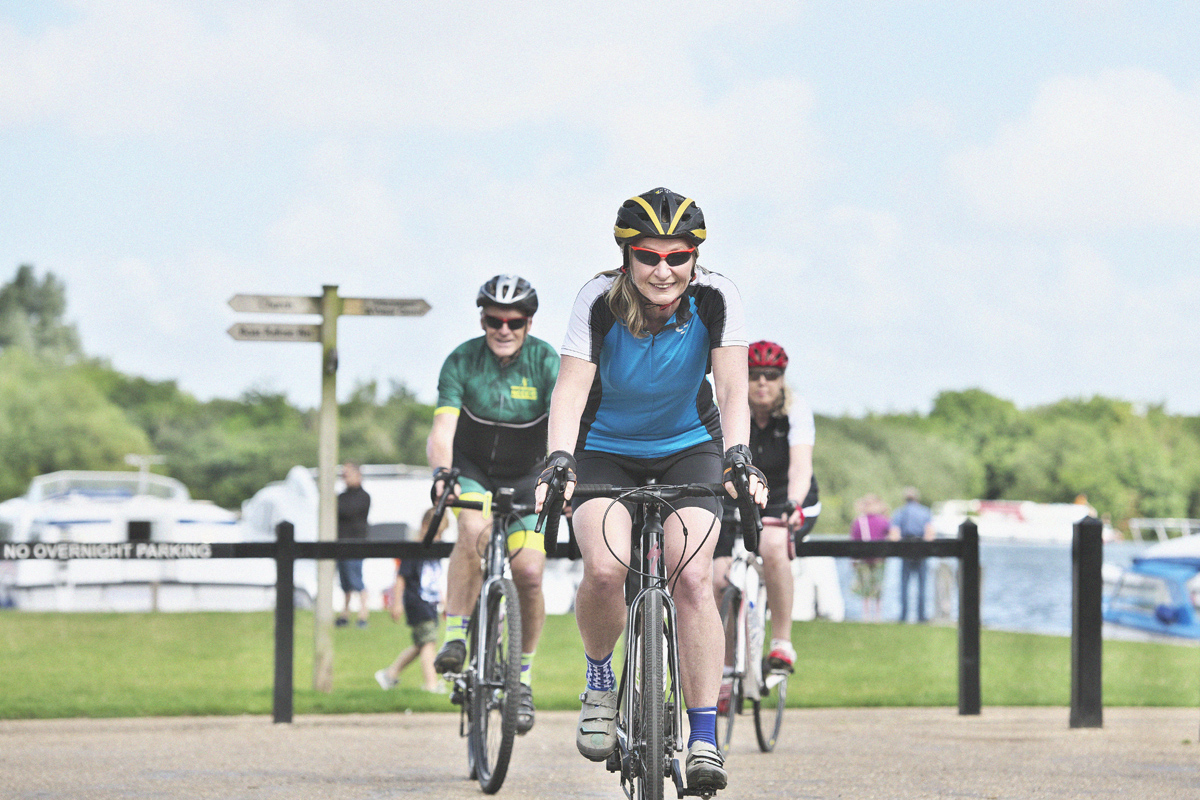 Why not saddle up and explore the Broads by bike? It's the healthiest and most environmentally-friendly way to enjoy this wonderful part of the world.
With miles of peaceful country lanes winding through gently a undulating landscape, the Broads are the ideal location for cyclists of all levels. So, whether you're a seasoned pro or an enthusiastic beginner, pedal away from the hustle and bustle of city cycling and remind yourself why you love life on two wheels.
Read more about cycling and what to take with you or hire a bike in the Broads.