Authentic tastes and flavours
For centuries, the Broads have produced a wide range of world-renowned products. Many of the industries on which the region's reputation was built continue to thrive today – offering visitors a chance to add some truly local flavour to their trip.
Fresh produce, locally grown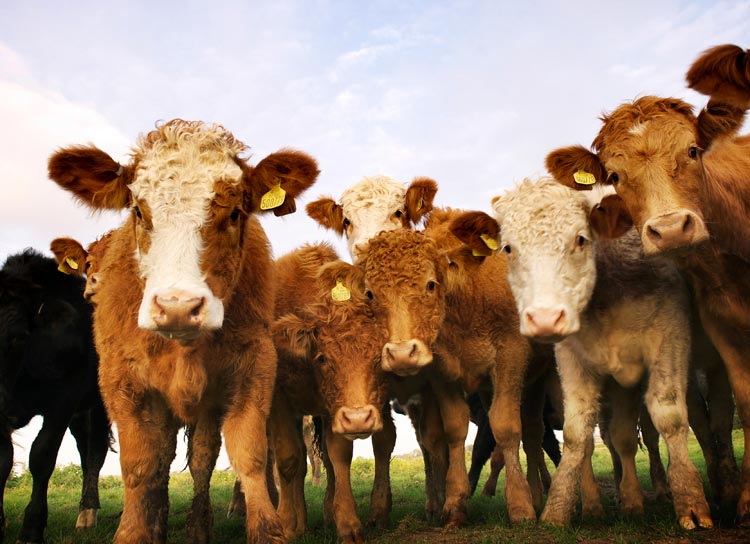 Norfolk and Suffolk are synonymous with livestock farming and you won't have to travel far to find the prime cuts. The Broads marshes are ideal for cattle grazing and it's easy to find delicious local beef at most markets and butchers. On the other hand, if you think 'turkey' when you think of Norfolk, you won't disappointed by the quality and variety of breeds that can be found here.
Along the region's coastline you'll also find an array of quaint fishing villages and the historic port of Great Yarmouth – making it easy pick up a variety of freshly-caught seafood.
The many seasonal delicacies produced in the region mean that there's always something fresh and exciting to try – whatever time of year to visit. From asparagus in spring to samphire in the summer, it's easy to get an authentic taste of the area.
Brewing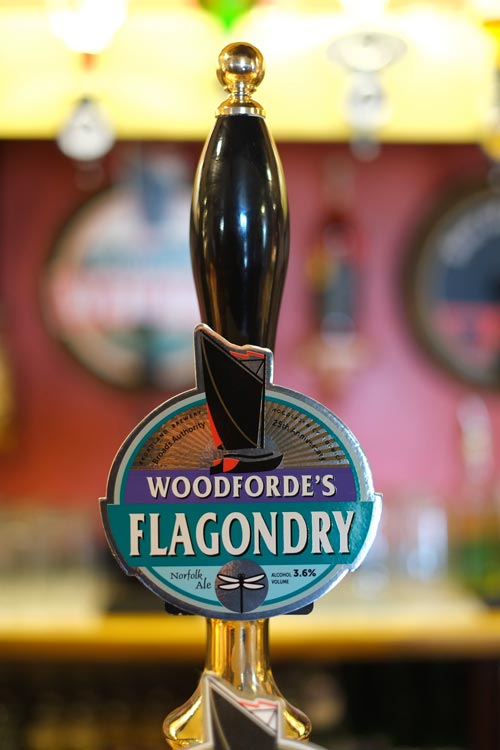 If you need something to wash it all down, there are a variety of local breweries producing a fine array of ales, lagers and spirits. This includes famous names, such as Lacons, and microbreweries, such as the Humpty Dumpty Brewery in Reedham.
Perhaps the most well-known of all the Broadland brewers is Woodforde's, who produce award-winning beer in Woodbastwick, including the Broads Authority's own Flagondry. With a range of hotels, pubs and shops supplying their ale, every visitor should be sure to sample a drop during their trip. If you're keen to know more about the company - and try out their range - they also run regular tours of their brewery.
Founded in 1837, Bullards is another name that is synonymous with the brewing heritage of East Anglia. Richard Bullard, his son Harry and further generations supplied a range of popular beers across the region for nearly 150 years before stopping trading in the late 20th century. Fortunately for local beer-lovers they re-opened in 2015 and now offer a delicious range of modern yet traditionally inspired beers.
In nearby Southwold, Adnams has been brewing beer for at least 670 years and also run tours of their brewery and distillery where you could even get a chance to make your very own gin!
Vineyards
Even though East Anglia isn't usually the first place that springs to mind when you think of great wine, there are plenty of vineyards across the region that are experts in the art of wine-making. East Anglian Wines offer a handy guide to their member vineyards, helping you to source an old favourite or find something completely new.
Furthermore, the Broads is now home to the best white wine in the world. Local producer Winbirri Vineyards, who are based at Surlingham, beat strong competition from across the globe to win the Platinum best in show medal at the prestigious Decanter World Wine Awards 2017. Experts describe the award-winning Baccus 2015 as having a 'complex, oily nose with spice, elderflower and citrus' notes, cheers to that!