Broaden the possibilities for your Business and become a member of Visit the Broads
Visit the Broads is the official destination management organisation (DMO) for the Broads National Park. We are a membership organisation which works to benefit your business and showcase the vast tourism and leisure opportunities in the area.
Renew your membership for 2020/2021
We are currently sending out Visit the Broads membership renewal reminders.
To renew your membership, please visit the form below, fill out the required information and email your completed form to membership@visitthebroads.co.uk.
Download Membership/Application form
Member benefits
Premium 12 month online listing on our website
Visitthebroads.co.uk is the official visitor website for the Norfolk and Suffolk Broads, with over 100,00 visitors and 500,000 page views a year. It is the first point of contact for the many visitors to the region who are searching for things to do, places to stay, where to eat and drink and more.
A premium listing means that you will feature at the top of any search results and receive a dedicated full page of text and multiple images to showcase your business. You can also display full contact details with valuable backlinks to your website and social media channels.
Preferential opportunities to be featured on digital marketing channels
The Visit the Broads newsletter is a bi-monthly newsletter aimed at visitors to the area, it includes inspirational content, competitions and details of events to encourage people to Visit the Broads.
Favourable membership rates for Visit the Broads flagship publication
As a member of Visit the Broads you receive substantial discounts for advertising in the Visit the Broads Pocket Guide.
Increase your profile through exposure in our flagship publication:

A6 Visit the Broads Pocket Guide - 130,000 copies

Our marketing campaigns broaden your reach – 130,000 copies of the Pocket Guide will be distributed to 350+ venues including TICs, local attractions, accommodation providers, pubs and restaurants; The Broads Hire Boat fleet operators, Broads Authority visitor centres & events and via Visit the Broads membership network.
Promotional competition opportunities
Competitions are a great way to raise the profile of your business, Visit the Broads runs regular competitions through our newsletters and social media channels.
PR
Participation in a comprehensive, multi-channel PR programme aimed at attracting domestic and international visitors.
As a member you will have opportunities to host press trips, submit articles or provide quotes for news stories.
Third party marketing campaigns
Visit the Broads works with third party businesses such as Visit Norfolk, National Parks UK, Norwich Airport and Abellio Greater Anglia. This gives us the opportunity to promote both the area and our members businesses outside of the region.
Valuable networking
We hold two members' meetings per year, always at a different member's venue, and these are a great opportunity to hear some inspiring speakers, network and form collaborations.
We offer exclusive workshops and events in conjunction with our corporate partners.
Photo gallery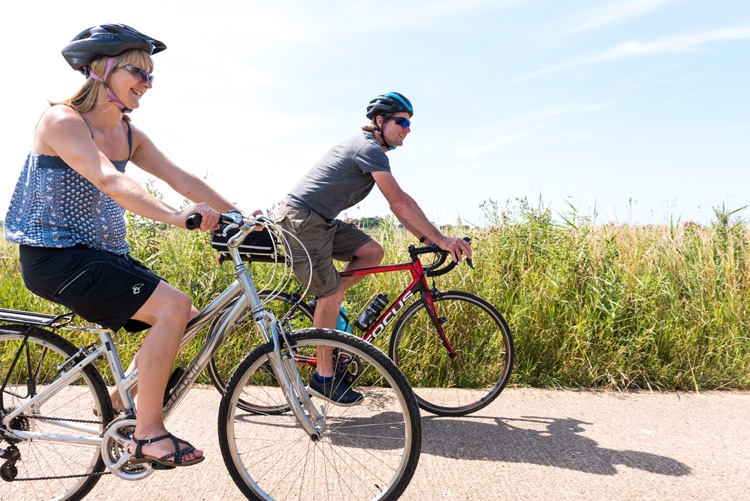 A Flickr Gallery of professional lifestyle images of the Broads, commissioned by Visit the Broads is available for use by members.
Members' newsletter
Our monthly member newsletters will keep you fully informed on everything we are working on at Visit the Broads, and what is happening on the Broads and in the industry.
Visitors newsletter
We send out a seasonal visitor newsletter to over 4,000 subscribers which promotes things to do and events in the Broads National Park. We try to include member events and businesses in this wherever possible.
Market research and beneficial purchasing terms
Access to up-to-date market research and analysis to help inform your business decision making.
Improved purchasing terms from our corporate trade partnership programmes.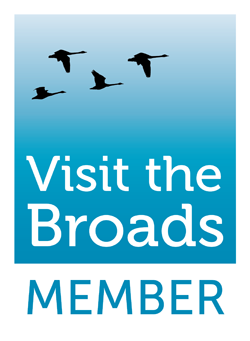 Use of the Visit the Broads logo
Use our official logos on your website and on marketing collateral. By using our logos customers will recognise that you offer a quality product or service.
Additional services
For an additional cost we are able to provide the following service:

Copy-writing for e-newsletters, press releases, websites and brochures.
By joining Visit the Broads you are pledging to 'offer a high-quality experience for all customers which exceeds their expectations, provides excellent value for money and encourages them to return for more'.
You are also demonstrating your support for Responsible Tourism as Visit the Broads subscribes to following the Sustainable Tourism Strategy to promote the National Park to visitors to ensure its long-term future.
Cost of membership 202/2022
Membership year runs 01 October 2020 to 30 September 2021
Excellent Value for Money
Self-funding when considering the value of savings achieved through our members' benefits programme
Balanced membership fees based upon annual business turnover
Local authorities and charitable organisations are eligible for reduced membership rates.
| | |
| --- | --- |
| Annual turnover of business | Membership subscription costs* |
| Under £100,000 & not-for-profit organisations | £75 + VAT = £90 |
| Local & District Councils | £100 + VAT = £120 |
| £100,000-£500,000 | £150 + VAT = £180 |
| Over £500,000 | £250 + VAT = £300 |
*Businesses with two or more listings on visitthebroads.co.uk will automatically pay the highest rate of membership.
Member service providers
Visit Britain Business Advice Hub
For practical tips, legal obligations and local support to help your tourism business to grow.
Links
Workshops
A series of workshops hosted by our corporate partners Howes Percival exclusively for
members of Visit the Broads.
Contact
If you are interested in becoming a member or have any questions please contact Lisa Vincent on membership@visitthebroads.co.uk.
Together we're stronger – Broaden your reach…
Visit the Broads is a trading name of Broads Tourism, King Street House, 15 Upper King Street, Norwich, Norfolk, United Kingdom, NR3 1RB. Registered in England & Wales No.10531096