Whether you're a magnificent meander-er or a happy hiker, the Broads National Park is a prime location for fantastic footpaths. Here are our top walks with everything from a gentle stroll to a weekend expedition, complete with viewable and downloadable routes.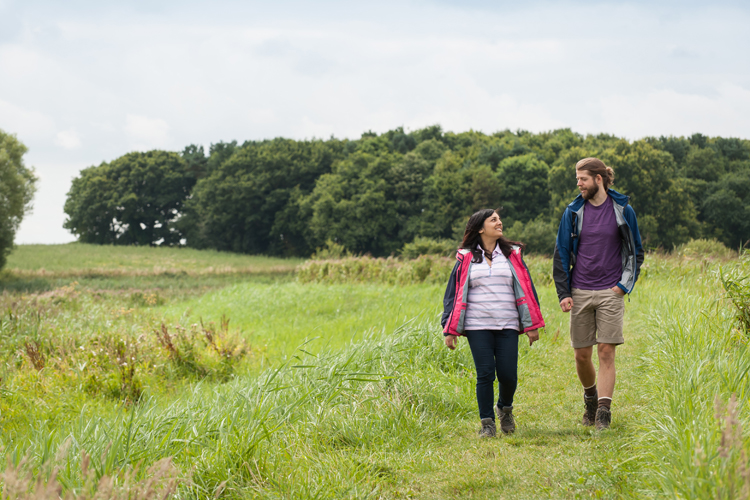 How Hill is a great place to start a walk, there is a car park and plenty of mooring for boats, making it an ideal starting point however you arrive. Walkers should walk out to How Hill Staithe, a public mooring place for boats and from here, head south along riverside path and out onto the riverbank. Once on your way, you will pass Buttle Marsh, a newly created nature reserve which has scrapes and reed beds designed to attract rare bitterns.
The walk to Ludham Bridge is approximately 2 miles along the riverbank with great views across the marshes.
Local knowledge: Check out Toad Hole Cottage, the original marshman's cottage with all sorts of interesting artefacts from that way of life. And it's free!
This route takes you from Ludham Bridge to St Benet's Abbey and is a ramble of panoramic views and historic importance. The permissive footpath leads you to the riverbank, from which you can head east to the remains of St Benet's Abbey, the only monastic site in England that was not officially closed down by King Henry VIII. Listen out for skylarks and warblers in the summer, and Bewick's and whooper swans grazing the marshes in winter. Bats and owls are around for visits at dusk and at dawn birdsong fills the air.
The walk to St Benet's is approximately 1 mile in length.
Local knowledge: The remaining stone masonry of St Benet's Abbey survives due to an old windmill built around it in the 18th century; take a look inside to discover the architecture of a very different age.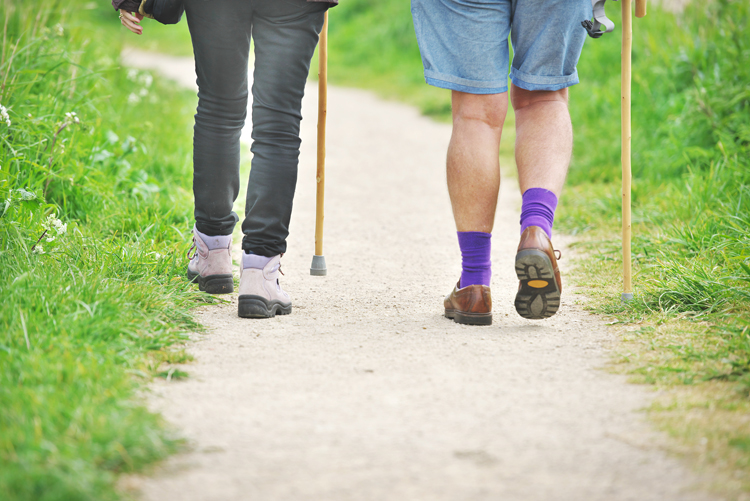 At nearly 3 miles long, this is route is a fair distance but is one of the most beautiful, taking you out onto Barton Broad board walk that used to be a hotspot for reed cutters but is now protected purely for the wildlife. Allow yourself to be led through swampy woodland only to emerge at a clearing, looking out onto panoramic views of Barton Broad. You then continue onward towards Neatishead before returning to Irstead.
Local knowledge: Look out for the terns in the summer months; they have a particularly distinctive scream.
The Beccles Marsh Trail is approximately 4 miles long and is rich with historic interest. The marsh at Beccles was gifted to the townspeople by Elizabeth I as a sign of recognition regarding their thriving wool trade. Nowadays there is less wool to be seen, but the main attractions are instead the wildflowers that blanket the dyke edge and rare varieties of birds and insects that can be spotted as you stroll.
Local knowledge: There are three alternative routes that use the same site, so you can pick from the full walk at 5 miles or choose from a 3 mile or even 1 mile route. You can find a leaflet with these on the Visit Beccles website.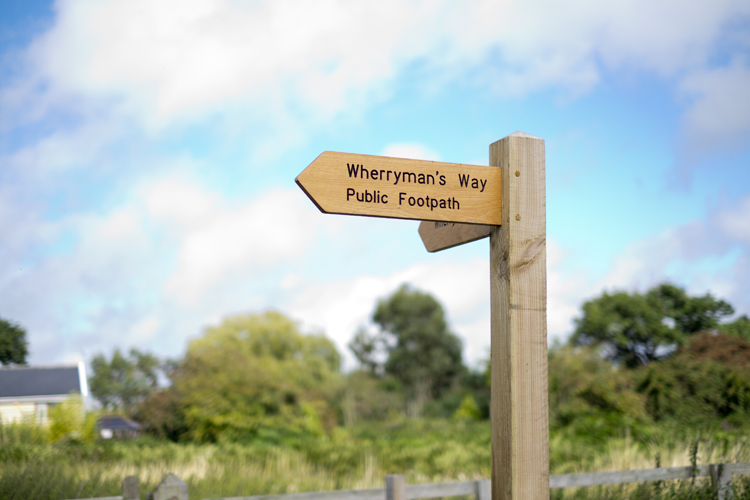 This 35 mile walk is a Broadside ramble that follows the course of the River Yare between Norwich and Great Yarmouth. It can also be followed by train, river bus or bicycle. Making the walk all the more unexpected are the way-markers along the route, which include sculptures, information panels and even audio points, all of which add something unexpected and fun to your journey.
Local knowledge: If 35 miles sounds like more walking than you've got time for then you'll be pleased to know that there are 12 shorter circular walks en-route.
The Weavers' Way is not a walk for the faint of heart, at 61 miles it is a fair trek from Cromer on the north Norfolk coast through to the northern stretch of the Broads and then finishing at Great Yarmouth. It heads through several beauty spots such as the National Trust grounds of Felbrigg Hall and Blickling Estate as well as the Broads at Hickling and Thurne. The very final stretch is worth walking for, with the resolute rambler being rewarded with the delightful Breydon Water. This RSPB nature reserve includes the Roman fort at Burgh Castle - a fitting reward for the steadfast centurions who have made it the whole way.
Local knowledge: If you're not such a hardcore walker you can still pick various segments of the walk to follow which will be equally rewarding including shorter linear works or circular loops. Find more on the Norfolk County Council website.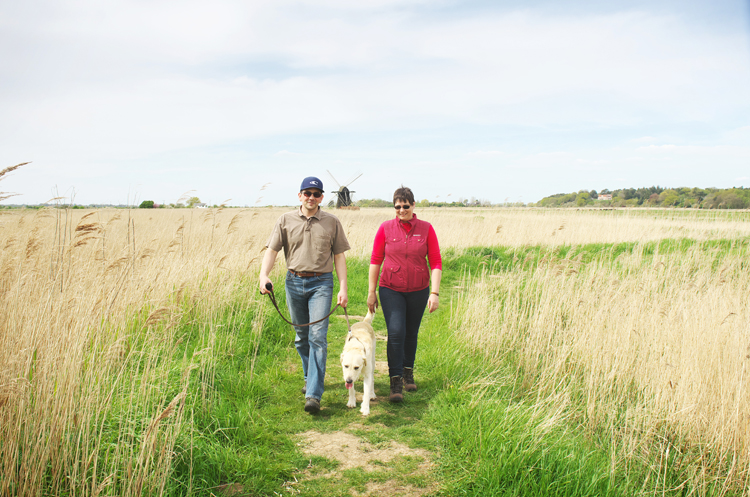 Walking in the summer is an absolute joy and definitely beats the 'sludge trudge' that winter walks so often become. Whatever you hanker for from a walk, be it long distance or a gentle meander, the Broads National Park has enough to keep you going all summer, and beyond…
Find more walking routes and walking activities.