If the Broads National Park were to be summed up in a single iconic species, then the swallowtail butterfly would certainly be up there...
Big, beautiful and incredibly rare, these exotic golden-coloured butterflies would look just as at home in a tropical rainforest as they do sunning themselves on milk parsley in the Broads.

And yet, despite being the UK's largest butterfly, the National Park is the only location in the whole of the UK where they can be spotted. The perfect time to see them is from June to early July, and then from mid-August through to September.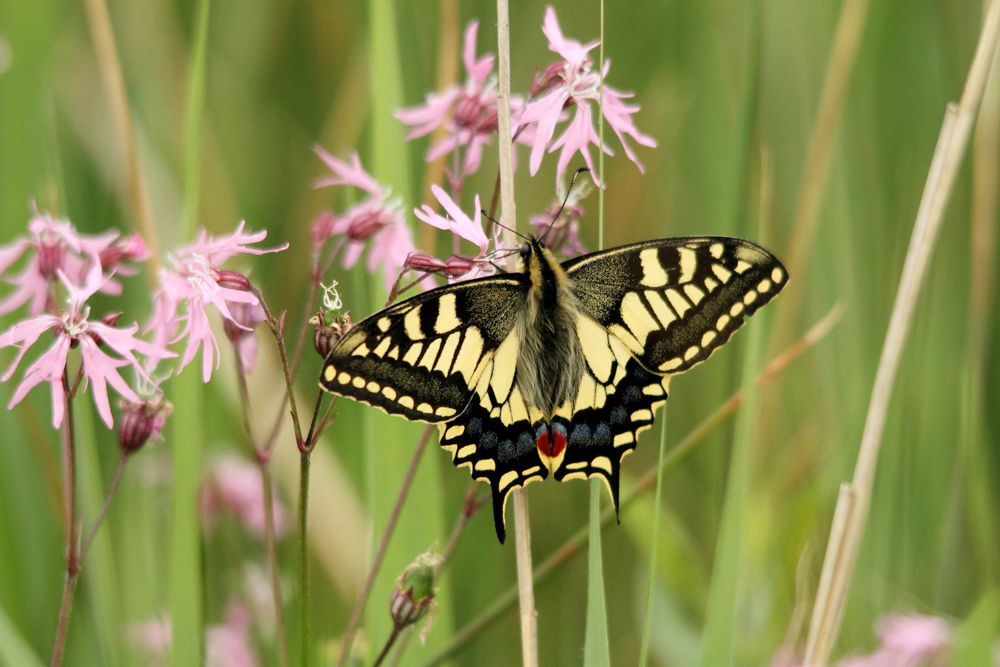 Wheatfen Nature Reserve run several guided butterfly-walks to spot swallowtails and dragonflies.
Check out the events page on their website.
Pick a sunny day and there are several amazing nature reserves which are just perfect for spotting these rare butterflies.

Some of the very best sites include: Alderfen Broad, Barton Broad, Cockshoot Broad, Hickling Broad, Ranworth Broad, and Upton Broad and Marshes. The RSPB's site at Strumpshaw Fen has had plenty of sightings this year, and the butterflies can often be seen at the garden near the reserve entrance. Swallowtail season usually tails off by July, so there's still plenty of time to check them out.

National Trust, Horsey Windpump has also had swallowtail sightings recently.
How Hill, near Ludham, is another great location to check out if you want to go spotting Swallowtails and other insect species. Park up in the main car park, grab something from the tearoom and take a stroll either along the riverside reedbeds, the house gardens or around the nature trail. It can often pay off to ask regular visitors or those who work on-site, for example at Toad Hole Cottage Visitor Centre, whether anyone has reported a sighting recently. Happy hunting!
A Fine Balance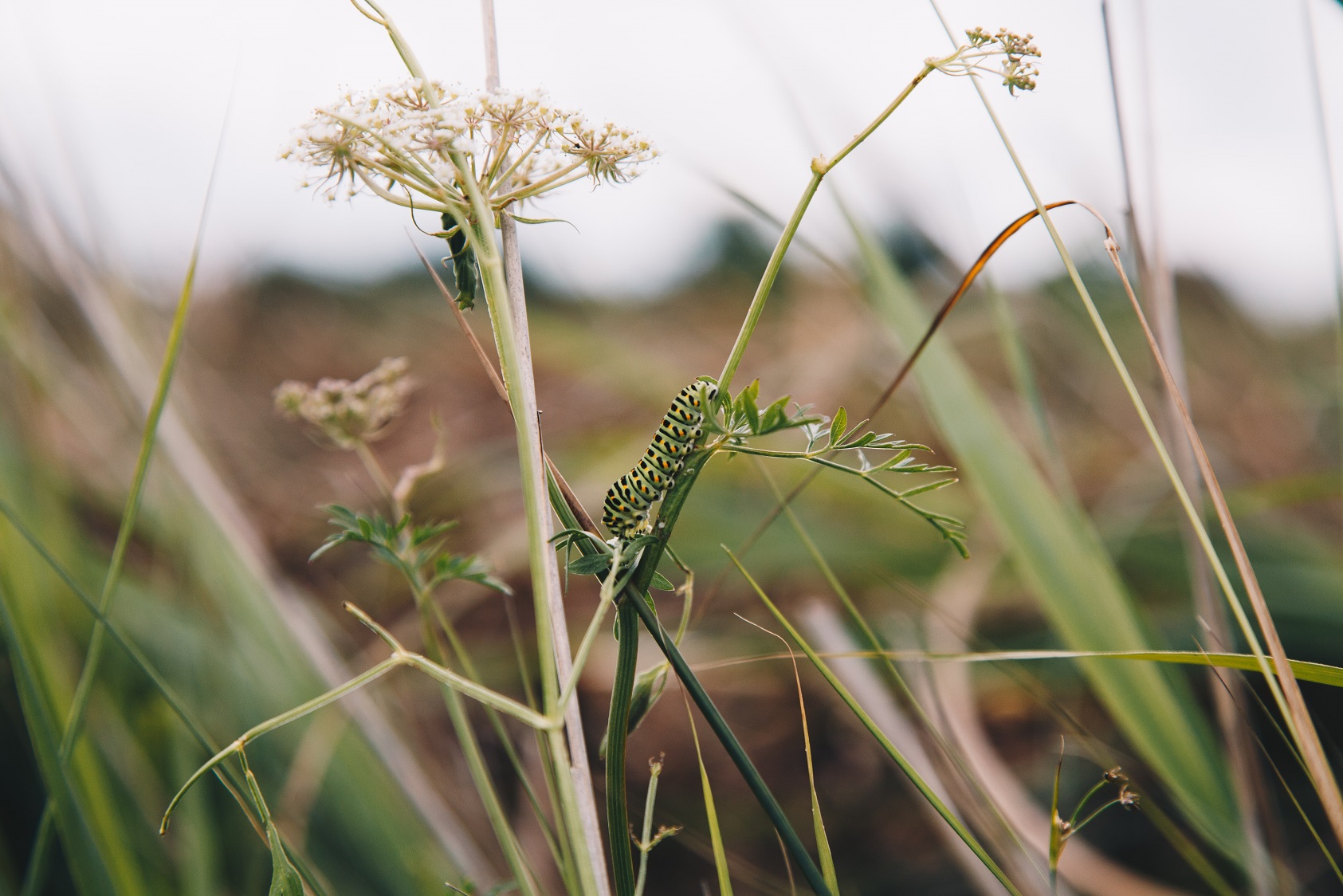 A fragile and interconnected relationship exists between reed and sedge cutting, biodiversity conservation and swallowtail butterflies. Reed and sedge have been harvested from Broads fens and used for roof thatching for centuries.
Traditional cutting techniques benefit conservation by cutting in small patches, avoiding wet areas and leaving tall vegetation standing. Not only does this make great habitat for plants, insects, birds and mammals but also, it provides sustainable income for reedcutters.
These methods of harvesting also ensure the continued conservation of Swallowtail butterfly habitat.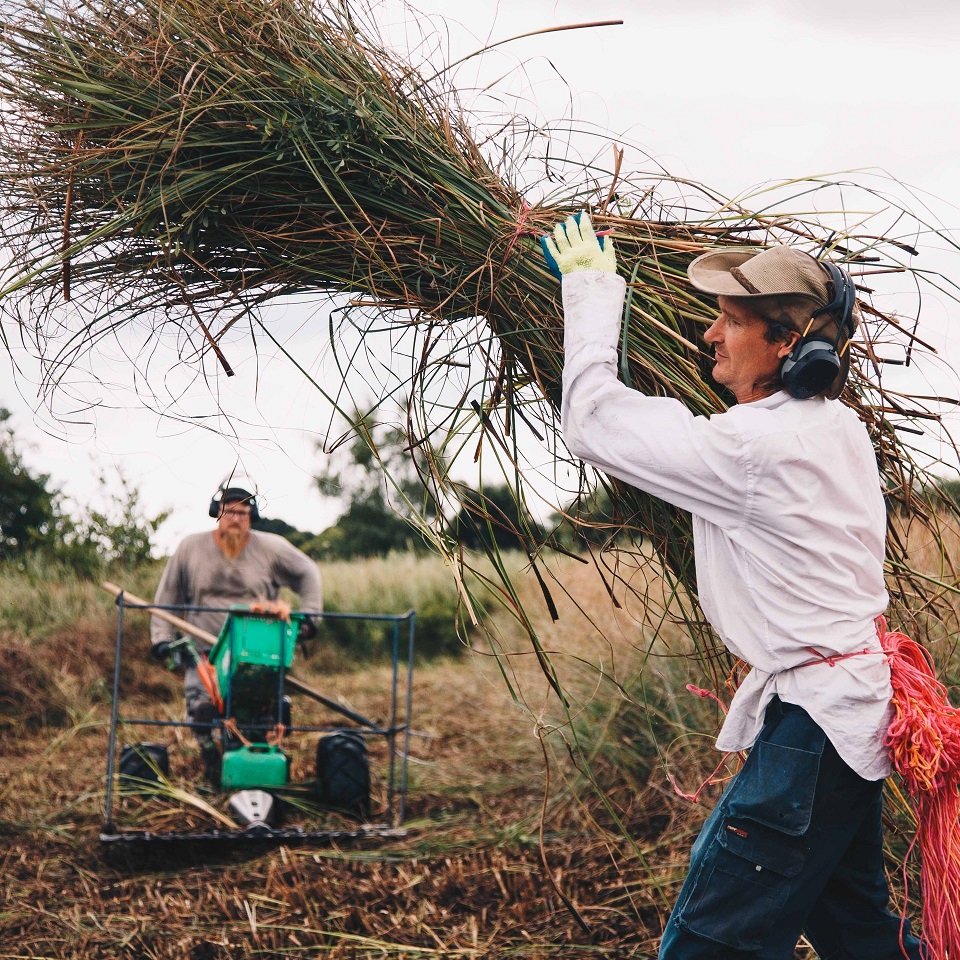 Rare milk parsley
Unlike the widespread European Swallowtail, which will lay their eggs on a range of plants in the carrot family, Norfolk's swallowtails lay only on milk parsley (pictured, light-orange plant).
This is a fussy plant, found only in Broads fen - marshy grassland over peaty soil - reedbed, and no other habitat. Milk parsley is largely restricted to East Anglia, making swallowtails a unique subspecies (Papilio machaon Britannicus) also endemic (only found in) to East Anglian.

Did you know that when startled, the lime green, black and orange Swallowtail caterpillar pokes an orange osmeterium (which looks a bit like an antelope's horns) from above their faces.
The Swallowtail and Birdwing Butterfly Trust is a charity who promote some of the world's most beautiful but most endangered varieties of butterfly, including our much loved swallowtail. Follow them on Facebook and Instagram to find out about future events.
For more blog posts about what's on in the Broads National Park check out the Visit the Broads website.