August 20 2017 will see the Tour de Broads North hit Norfolk, and so now is the perfect time to get yourself in gear and head out into the Broads. Whether you are in training for some serious pedal pumping or are just happy pootling by, there is always a reason to get on your bike this summer and explore the Broads National Park.
Here are our ten cycle routes for all abilities, complete with downloadable maps, to get you out this summer.
Ride on the Three Rivers Way cycle path between two of the most popular riverside villages on the Broads, passing ancient hedgerow and glorious countryside as you go. This picturesque route can be linked up with nearby paths to create a circular walk and there is great access to a multitude of local attractions such as BeWILDerwood, the RAF Radar Museum and a plethora of historic churches, not to mention an array of pubs and cafes at each end.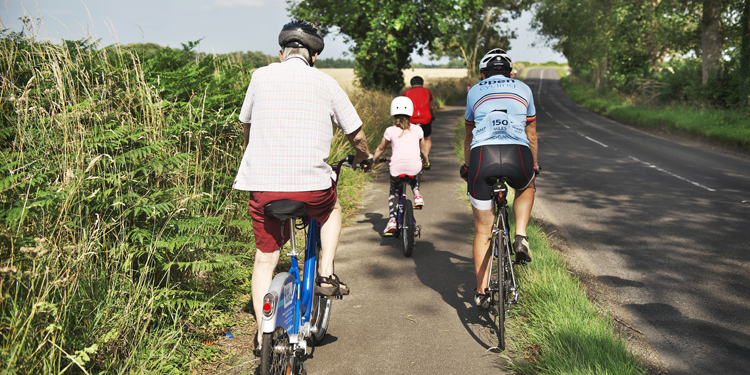 This simple loop is inspired by Broads by bike route 01 and offers a gentle 8 miles of quiet roads. It starts in Stokesby and passes through the villages of Thrigby, Mautby and Runham, bringing you alongside the meandering River Bure. Be sure to visit the Riverside Tea Rooms in Stokesby which offers you somewhere to grab some food and a drink before or after your ride.
Our pick of the new set of cycle routes devised by Great Yarmouth Borough Council is the Grand Estate route. It takes you through some stunning countryside as you pass the 5,000 acre Somerleyton Hall estate (where can stop off at the café if you want) and the area near Fritton Lake. There is a short stretch of off-road path as you head into Belton, otherwise it is on well-paved roads and is suitable for those wanting a leisurely ride out.
This cycle route sends you pedalling through Broads villages and rolling countryside. There are plenty of attractions along the way including local pubs and historic churches. The official beginning of the route is at Reedham Quay but it can really begin and end wherever you want it to.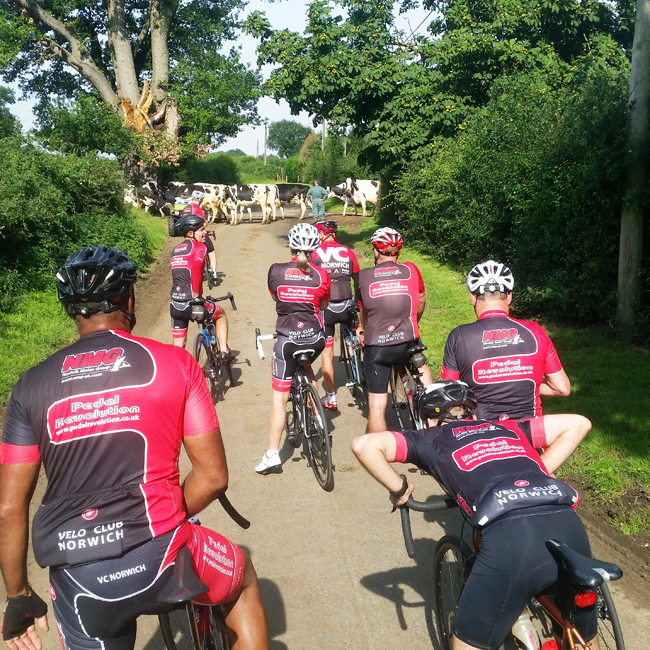 Broads by bike route 02 takes you from Thurne to Somerton via Martham (and back). A flat route that is ideal for those who want to absorb the local scenery, including the many village churches that feature throughout the ride. There are also plenty of pubs, cafes and bakeries to visit in Martham if you fancy a breather and a bite to eat on the way back.
This is the Broads by bike route 12 which starts and finishes in Loddon, taking you through the villages of Ellingham, Geldeston and Raveningham. You will be able to see the Rivers Chet and Waveney during the ride, giving you a true flavour of the Broadland landscape. Finish your ride with either a coffee in Rosy Lee's or some food and a drink at The Swan, both in Loddon and both loved by locals & visitors alike.
With a short stretch of the Norfolk coastline, the Broads by bike route 05 offers an interesting yet flat ride suitable for up to half a day in the saddle. It utilises part of the National Cycle Network coastal route and offers views of local landmarks including Hickling Broad, Horsey Mill, and Waxham Barns - the latter of which has a café that provides a great location to recharge your batteries.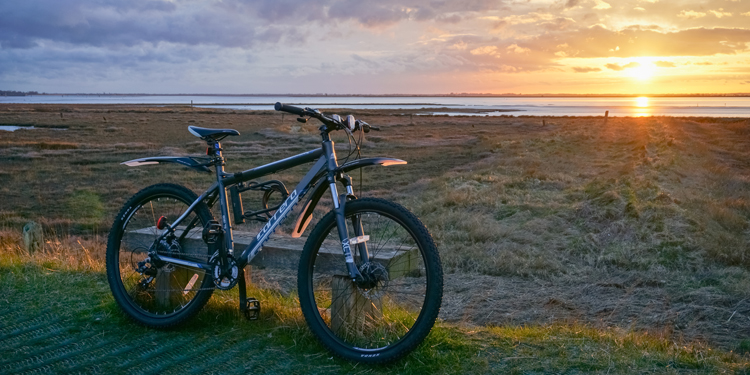 Not your ordinary route, this loop starts from Aylsham train station and takes in a cycle path that runs alongside a miniature steam railway route. The stretch on the Bure Valley Railway path is totally traffic free and takes you through scenic countryside before you reach the 'Capital of the Broads' Wroxham and Hoveton, where you can stop off for a coffee or a bite to eat. Follow the route back to through relatively quiet roads, passing the villages of Horstead and Buxton, before finishing where you started at the train station in Aylsham.
Marriott's Way – 21 miles/40km – (point to point)
This more ambitious cycle route is adjacent to the Broads and sends you from Aylsham to Norwich (or vice versa). The route follows the Great Northern Railway line and is named after its chief engineer. In places it can be particularly muddy and with loose gravel so be wary if riding on thin tyres and be sure to watch out for dog walkers, runners and other path users. Attlebridge is a village to stop off at on route. It is located just to the east of the River Wensum, and its name has been the same since the Doomsday Book. To truly appreciate the local history make time to visit the local 14th century church of St Andrew.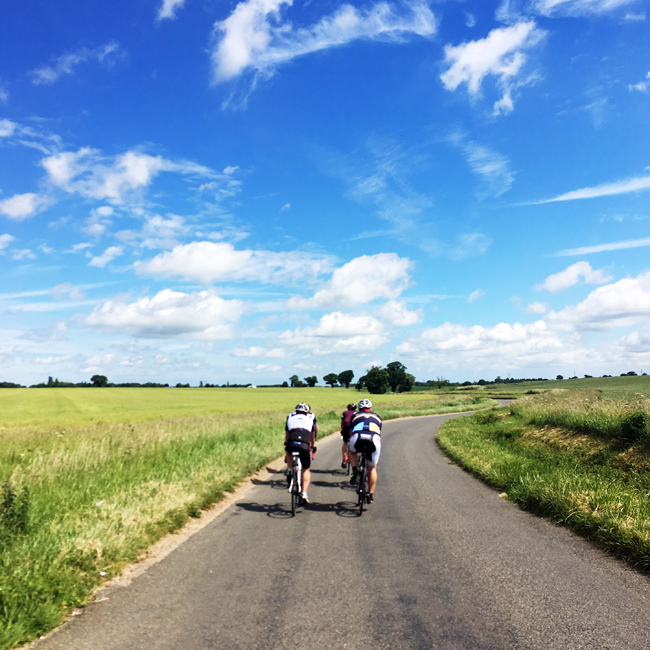 This more advanced route starts and ends outside the converted barn at Whitlingham Country Park, covering nearly 40 miles of scenic countryside with a crossing of the River Yare via the Reedham Ferry (remember to bring your £1 fare). Whilst this route is challenging it allows you to get a real flavour of what the Broads National Park has to offer. Stop off at one of the many cafés en route at Loddon or Chedgrave or wait until you get back to relax with a coffee and take in the view of Whitlingham Broad.
We hope our cycle routes inspire you to get your bike out of the garage and get exploring. They can be joined to other routes to form longer rides, or you could do a smaller segment if you're short on time.
Be sure to visit Broads by Bike and Sustrans for more ride ideas - happy pedalling!