There are loads of great artistic things to do in the Broads National Park. We visit three very different art galleries in the Broads and give you the latest on the artistic spaces showcasing art work from the local area and beyond.
Riverside Art and Glass is a gallery in the Broads like none-other. It's a bright, white, airy space, where Wroxham's waters can be glimpsed glittering beyond. The perfect balance of traditional artworks mixed with more daring sculptural pieces makes this a gallery which shouldn't be missed. Their garden exhibition space is on the make. It already sports a couple of new sculptures nestled between olive trees and colourful planters, it will be the perfect area for admiring the outdoor artwork which could breathe new life into your outdoor space. Meanwhile upstairs is a rapidly developing exhibition room which will soon play host to many an opening-night, promising even more new art to be admired and another great way to spend a night out in the Broads. If you're on the lookout for a signature piece, with the likes of big names such as Lalique, you are sure to not be disappointed by Riverside Art and Glass.
Artists to look out for: Lalique, Allister Malcolm, Arnie Barton, Kate Heiss, Jan Dingle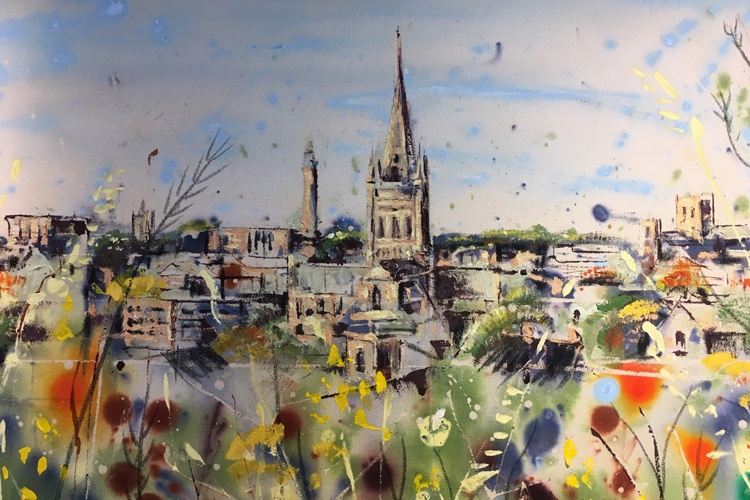 Capital Culture in Coltishall is a little slice of the cosmopolitan come to the Broads. Run by husband and wife duo James Sparshatt and Rachel Dalzell the gallery has moved from London and both of its practising-artist owners are frequent travellers to distant lands where they find their inspiration. Hanging on the gallery walls are James' photographs of the faces he has encountered in Cuba, a celebration of skin well-worn and knowing eyes. Rachel's canvases are bold and colourful, in light airy pallets often capturing Norfolk in the haze of summer. The gallery is passionate about art education in schools and has developed a particularly special relationship with the local primary school, holding art classes and inspiring creative projects. They're throwing their cultural weight behind local festival ColtiFest which sees the village of Coltishall come together in celebration of their beautiful Broads village, needless to say the doors of Capital Culture will be wide open. Their next exhibition will showcase a collection of Matisse prints which will be hung on the gallery walls this April, bringing the gallery's signature vibrancy to quintessential Coltishall.
Artists to look out for: Rachel Dalzell, James Sparshatt, Guy Allen, John Kenny, Sarah Cannell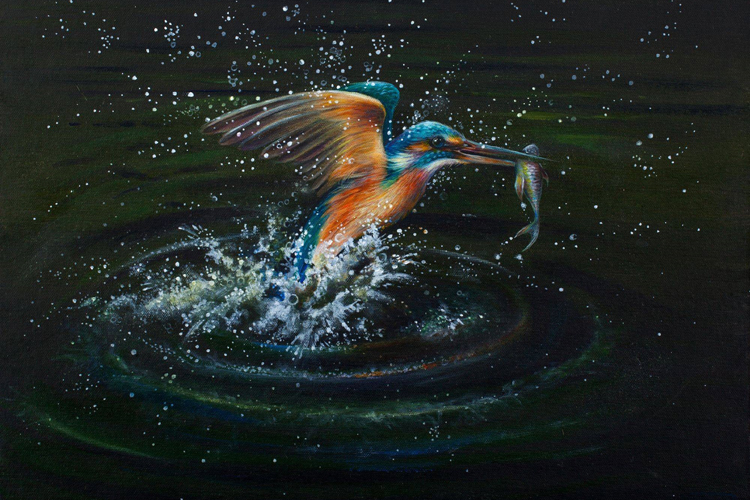 Where else in the Broads can you take a life drawing class, whilst sipping earl grey tea and buying some glorious local art? The answer is The Studio Art Gallery in Acle. This lovely little retreat in the heart of the village of Acle is the perfect place to while away a few hours with their tempting trio of art, art classes and a thriving coffee shop. Run by nature artist, Lorraine Auton, whose paintings include familiar Broads subjects from swallowtail butterflies to creeping bitterns, her art gallery is a champion of buying local. Alongside her own work are local crafters and artisans as diverse as furniture up-cyclers to impressive knitwear makers. For lovers of brews and private views the Studio Art Gallery is the place to be.
Artists to look out for: Charles Robert Sanderson, Jan Heath, Eleanor Alison, Rosalie Osborne Gibb, Colin Harvey
We love these Broads art galleries but there are also loads of amazing artists in the Broads whose art work you can access directly. Michelle Daniels of Oby Pottery throws beautiful contemporary pieces with bold turquoise glazes and uses raku techniques. Meanwhile in Stalham, Malcolm Flatman runs Sutton Pottery, throwing a range of items and the offering the chance for you to learn for yourself. Helen Storer photography is located in Aldborough and captures the beautiful Broads in her evocative images, she also runs hands-on workshops so that you can learn to snap as masterfully as she can!
For more information on all things arty in the Broads check out the Visit the Broads website.