At last restrictions are beginning to lift and summer is on the way. After months of being shut up indoors, are you ready to get off the sofa and escape the everyday?
Enjoy fabulous experiences...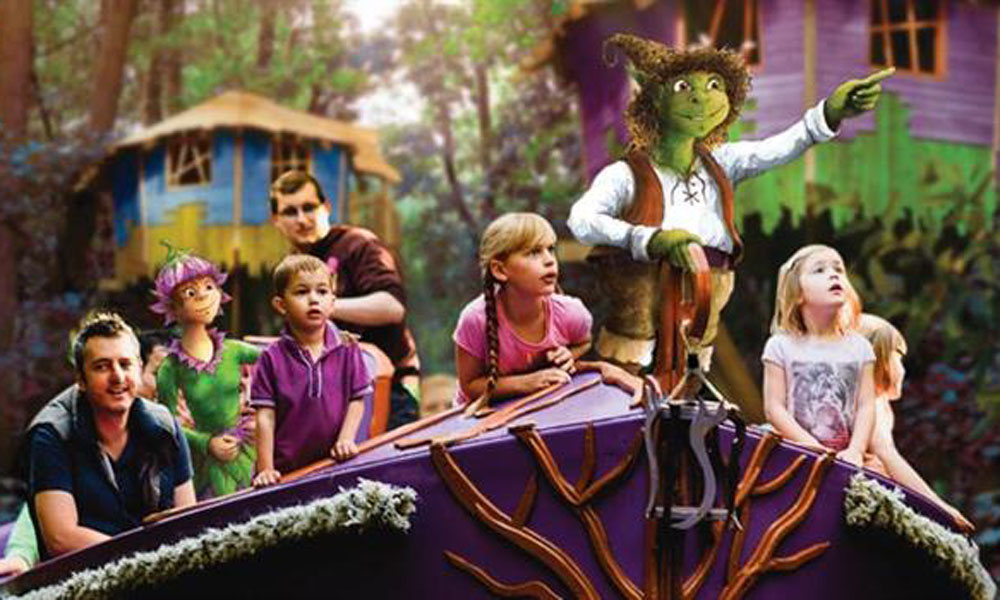 An award winning forest of wild family fun and adventure. With magical treehouses and hints of intriguing characters, BeWILDerwood brings a curious difference to The Broads.
There's treehouse, zip wires, jungle bridges, Crocklebogs, boat trips, storytelling, marsh walks and really yummy food!
Now open all year, Beccles Lido is a heated outdoor swimming pool with separate heated toddler pools, set in a beautiful location by the River Waveney in Beccles. Nothing beats swimming outdoors. The 30m pool has a slide, springboard, regular aquarun sessions and there is outdoor exercise equipment and an adventure play area. Take a picnic and enjoy the stunning views across the River Waveney.
Open to visitors of all faiths and none, Norwich's magnificent Romanesque Cathedral is one of England's most awe-inspiring Cathedrals. Built over 900 years ago, it has the second tallest spire and largest monastic cloisters in England and houses more than a thousand beautiful medieval roof boss sculptures. You'll find ancient Norman history plus art, culture, music, food, hospitality, learning and worship.
Head out of the city to Burgh St Peter's St Mary's Church, which lies on the edge of the grazing marshes some mile and a half from the main village and close to Burgh Staithe. The church is worth a visit if only for its unusual architecture. This Mayan styled pyramid was built as a mausoleum for the family of the Reverend Samuel Boycott at whose request it was built in 1793 (presumably replacing a mediaeval original). St Mary's Church is certainly a unique sight in the area to behold.
The Bure Valley Railway is Norfolk's longest Narrow Gauge Steam Railway and operates between the old market town of Aylsham and the bustling Broads towns of Wroxham and is within easy reach of Norwich and the coast. It was built on the track bed of part of the former Great Eastern Railway and the nine mile line runs through meadowland and ancient pastures, stopping occasionally at small country villages.
Explore magical gardens and woodlands…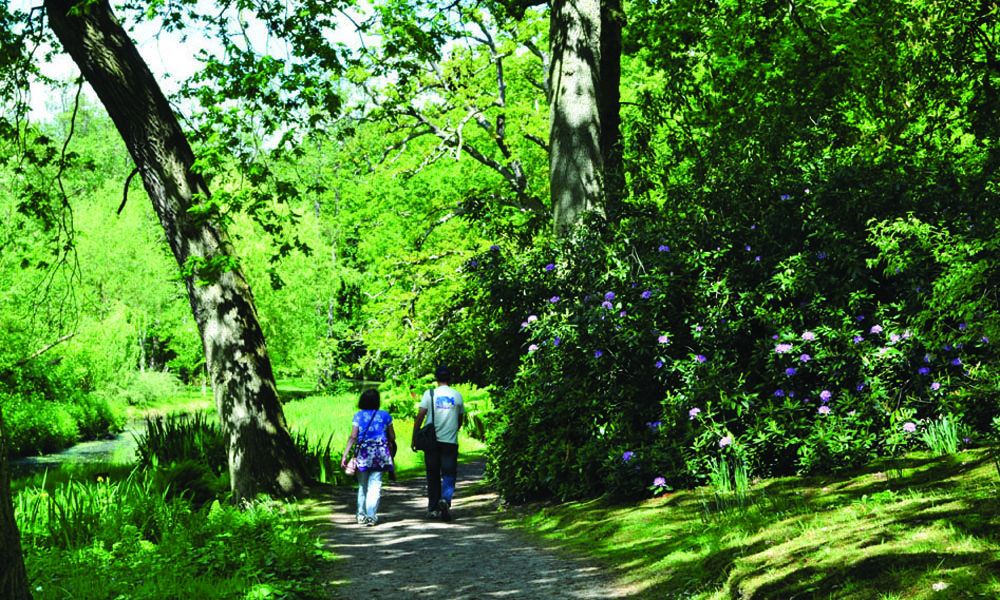 Explore 130 acres of ancient woodland with over 3.5 miles of paths. There is a tearoom, gift shop, bird hide, children's nature trail and plant sales area. Visit in the spring to see the UK's finest collection of Candelabra Primulas as well as bluebells, camellias, primroses, rhododendrons, azaleas and wood anemones. Summer brings Hygrangeas, Philadelphus and many wild flowers.
Hoveton Hall Estate covers 620 acres of parkland and gardens. This fine Regency Hall was built between 1809-1812 and has been owned by the Buxton family since 1946. The gardens are made up of several different areas, each with their own unique characteristics. There are beautiful walled, ornamental gardens, woodland walks and lakes. The gardens are open to visitors from Easter until September.
Meet some of our furry and feathered residents…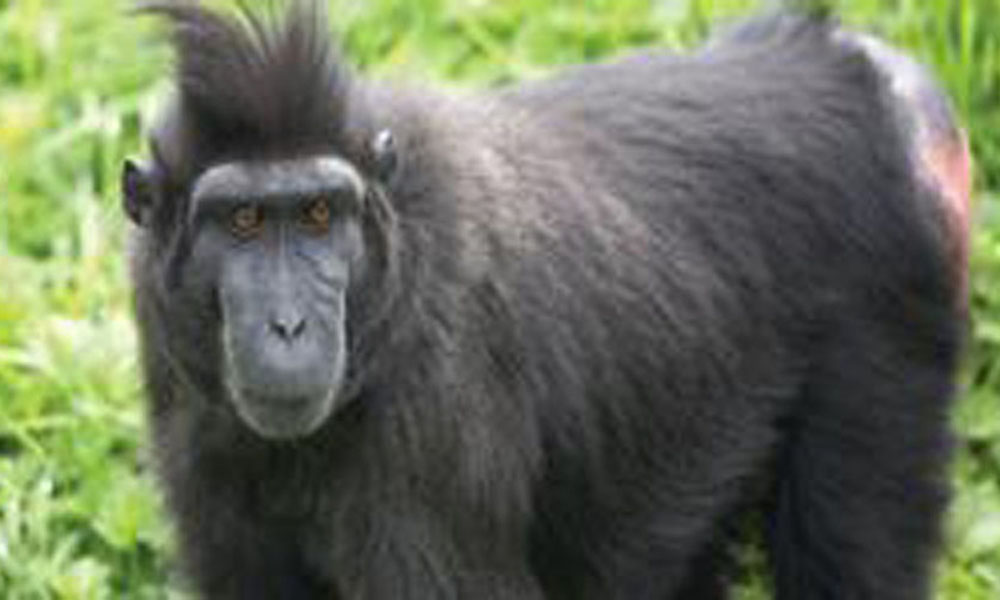 This 250-year-old landscaped garden near Great Yarmouth, hosts a play area and a wide selection of Asian mammals, birds and reptiles - including tigers, crocodiles and storks. There are attractions for all age groups such as Snow Leopards, rare tigers, gibbons, deer otters, crocodiles in a swamp house, avaries and waterfowl. The tropical & forest houses give good all-weather cover.
Redwings Horse Sanctuary is a must-see for all donkey and mule lovers with a herd of over 30 of the adorable, long-eared creatures! Among the gorgeous rescued residents, you can enjoy meeting cute little donkey Esther who was rescued from the horrific conditions of Spindle Farm in Amersham, Buckinghamshire, in 2008. Handsome Shire cross Fox and cheeky Shetland pony Sampson can't wait to meet you either!
Meet animals from all around the world and enjoy the fun adventure rides and exciting play areas spread across the park. There are daily Animal Encounter sessions where you'll get to meet a variety of reptiles, Rabbits, Guinea Pigs, and more. Or take a trip around the whole park on the Miniature Railway.
Get out on the water…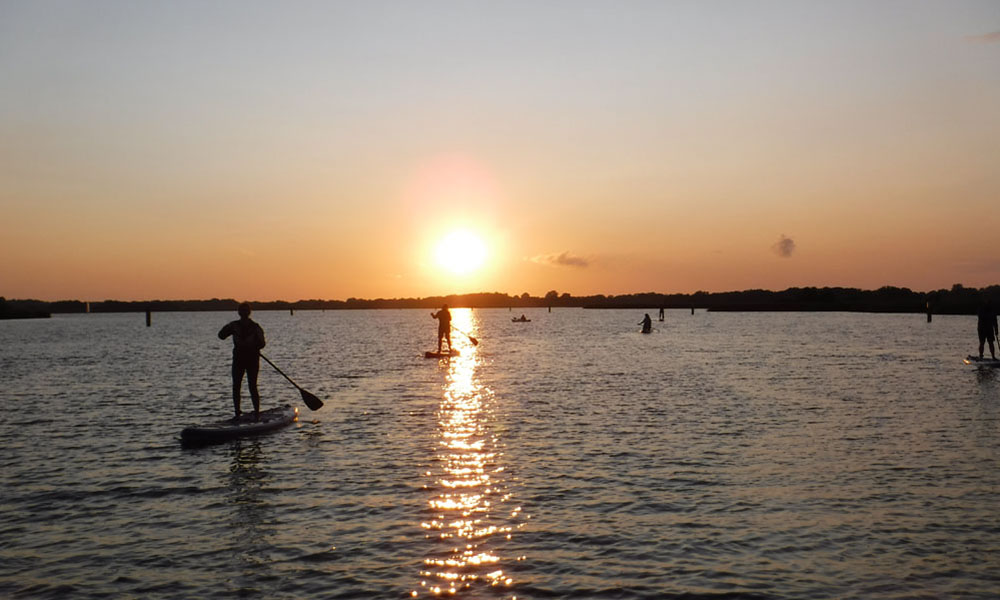 Daily Surf & SUP lessons, with an extensive range of equipment to hire and buy. Catch a wave at Cromer on the North Norfolk coast or enjoy the gentler River Ant at Wayford Bridge. Experience stunning scenery, whilst spotting local wildlife and weaving through a part of the Broads that is only navigable by smaller watercraft.
Loaded on fun and adventure, these Stand Up Paddleboard experiences start in Horning. There are regular sessions each week including a paddle power fitness session and a more relaxed soul paddle with boards to hire or bring your own.
Guided nature and educational Stand Up Paddle Boarding and Kayaking tours, coaching, instruction and hire. Inspired by the stunning landscape of the Broads and its abundance of surrounding coastline, NOC are ambassadors for water safety offering workshops to assist everyone to get out and enjoy the water in safe and secure way.
Soak up some history and learn more about the Broads past…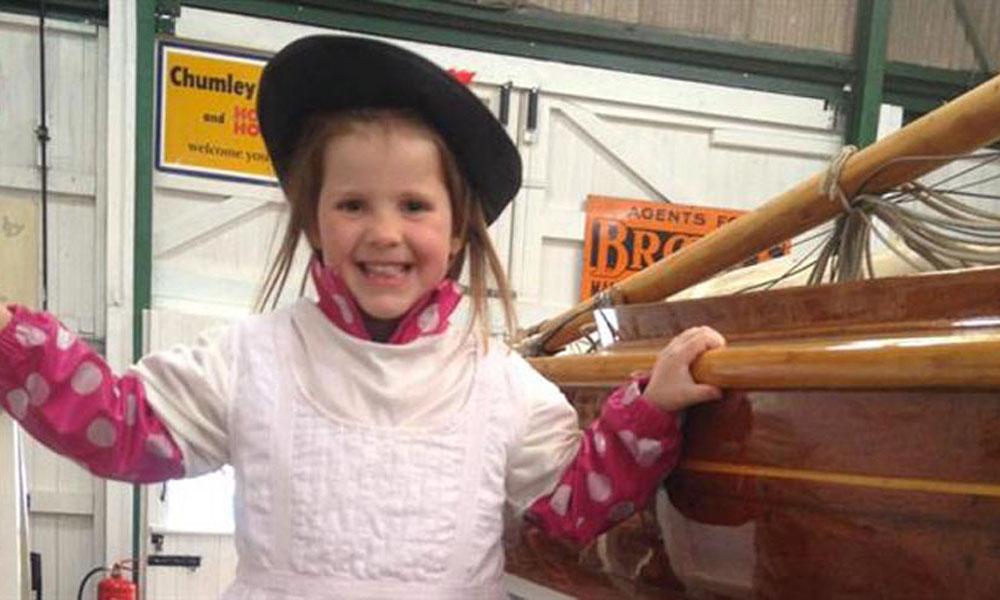 Enjoy a superb range of displays telling the story of the Broads from marshmen, boatbuilders and holidaymakers, including life during the two World Wars. There's a cracking range of boats too - a water bicycle, an airborne lifeboat, racing yachts, punts and an ice yacht. Sail back in time on board the Victorian steam boat, 'Falcon'.
Over 200 years of wind power history is on display at this small, fascinating museum in the heart of the Broads. Demonstrations range from early windmills through to the electric pumps used today, documenting the history of Norfolk's drainage mills. The only collection of working exhibits of its kind in the UK.
A restored nuclear war reporting room and a Tornado cockpit are among the exciting new attractions at the RAF Air Defence Radar Museum. Telling the fascinating story of how the base was used in the Cold War to warn and track a nuclear attack and fallout if one occurred. The Nuclear Reporting Cell was formerly staffed by the Royal Observer Corp (ROC) and has Geiger counters and fall out protective suits on display. There's information on warning times of attack and monitoring and surveillance, as well as information on the Doomsday Clock used to measure the likely risk of a worldwide nuclear catastrophe.
For loads more wonderful ways to escape the everyday check out our Things to Do page.
Please check opening times and availability before planning your visit.
When visiting the Broads, please observe the Government's Covid guidelines and keep yourselves and other people safe.