Not sure about where to go on your summer staycation? Here's 10 great reasons why visiting the beautiful Broads should be top of your to-do list!
1. We're Good to Go!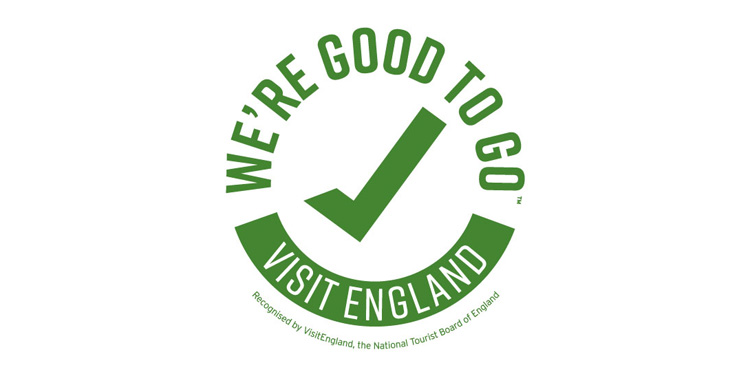 Many of our local businesses have now signed up to the Visit England 'We're Good to Go' mark.
'We're Good to Go' is the official UK mark to signal that a tourism or hospitality business is following Government and industry COVID-19 guidelines, putting in place processes to maintain cleanliness and aid social distancing.
Alongside the industry standard, Visit Britain have also launched a 'Know Before You Go' public information campaign to support tourism in England as businesses start to re-open, reassuring visitors as restrictions are lifted by checking about what it is safe to do and when and sign-posting to information about destinations and available services before travelling.
2. Idyilic riverside pubs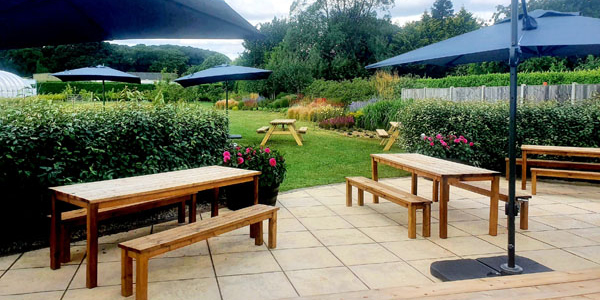 Most of our beautiful riverside pubs are now open. Moor up from your boat or arrive by land. Either way, you will be able to enjoy glorious real ales and traditional home cooked food, often sourced within just a few miles.
3. Our real ale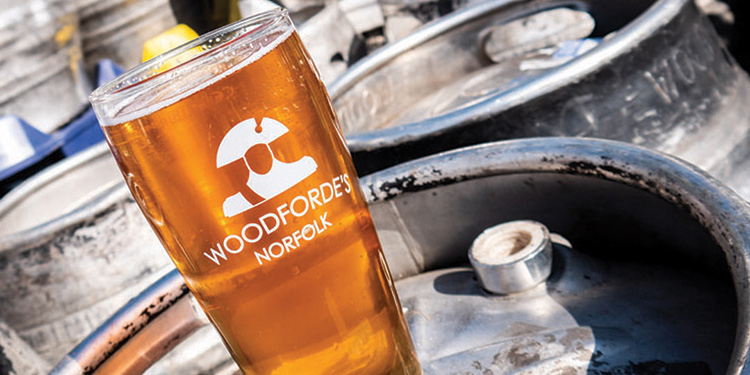 The Broads might not be the first place that springs to mind but there's plenty of great, independent breweries and vineyards producing some fantastic beers, wines and spirits for you to try when you're here.
The Humpty Dumpty Brewery, based in Reedham is a ten barrel brewery producing Award Winning cask and bottled real ales. Only walking distance from Salhouse Broad is The Fur & Feather, Woodfordes very own brewery tap and shop, where the beer travels meters not miles.
4. Picnic on a day boat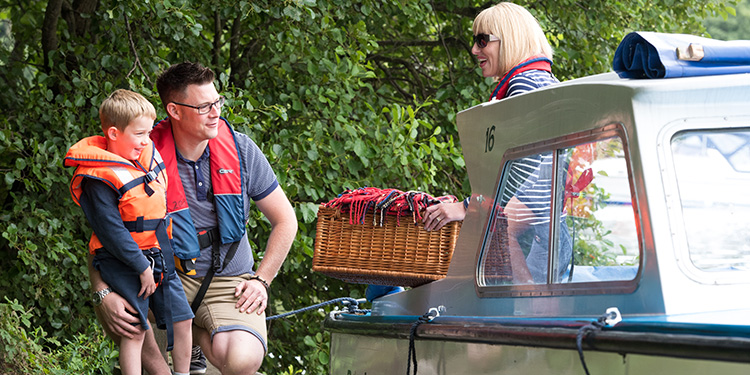 If you only do one activity when you visit the Broads, hire a day boat. It's easy and fun, perfect for a picnic or a quirky way to celebrate a special occasion - We've heard it's one of the best ways to pop the question! Some boats can carry up to 12 people and are fitted with heaters, so you can get on to the water even in the quieter, cooler months.
There are boatyards for you to grab a dayboat from in both the northern and southern rivers, so you have plenty of options if you want to take to the waterways for the day.
5. It's all in the paddling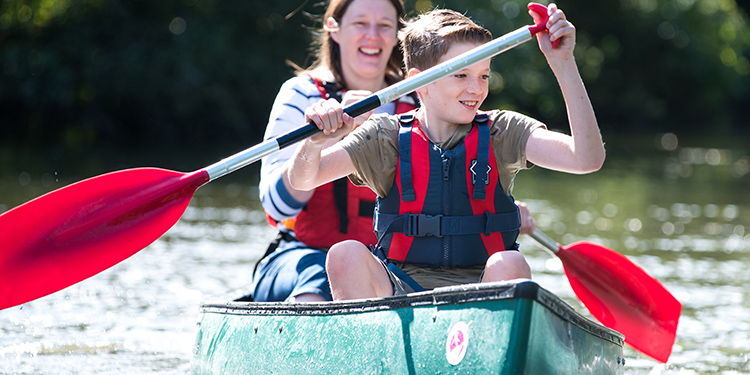 No need to roll up your trousers! Canoeing, kayaking and paddleboarding are excellent ways to get up close to the wildlife and discover the unique environment of the Broads. You can explore hidden corners of this magical waterland that no other craft can get to. The calm waters are suitable for all ages and levels and it's also great exercise!
Many providers offer both guided excursions with an expert paddler, or independent hire if you want to go off and find your own route. It also doesn't matter where you're based, there are tons of Broads Canoe Hire Association Centres located throughout the Broads National Park and all of them will lead you on to a new adventure.
6. Land a prize-winning fish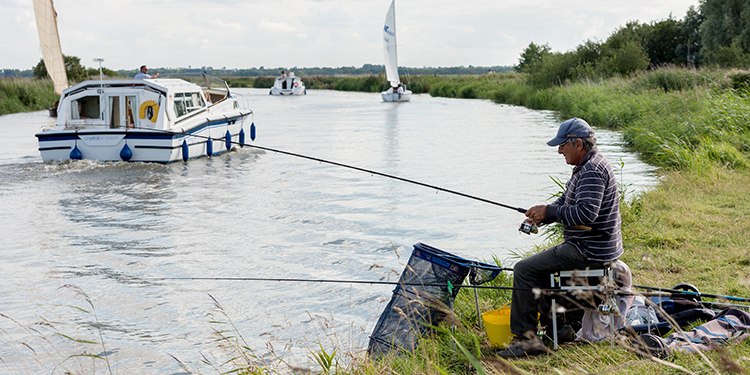 Over 300sq km of broads and rivers offer anglers of all abilities the opportunity to enjoy fishing, and the area is home to an abundance of fish species including bream, rudd, tench, roach, perch, carp and most famously large pike, with many 40lb+ specimen caught over the years.
You can fish from your moored boat or choose one of the many fishing platforms scattered around the area. Frequent visitors might appreciate joining of the the local angling clubs for access to even better fishing spots. Run by anglers for anglers, Lathams Fishing store at Potter Heigham has been providing anglers with expert advice and top quality fishing equipment for more than 30 years! Pop in if you need anything from new equipment to a spot of friendly advice for your visit.
7. Rooms with a view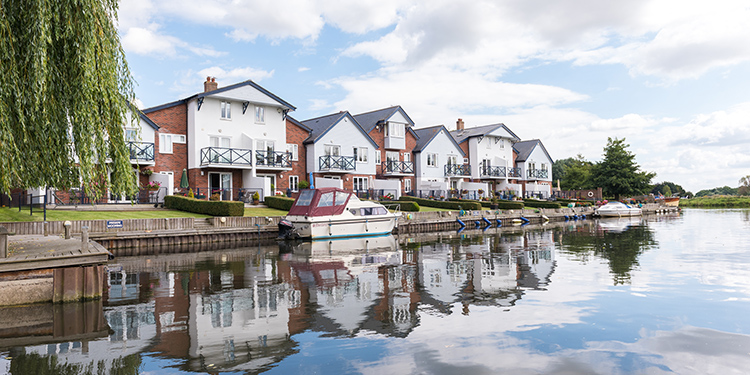 The Broads boasts heaps of stunning waterside holiday cottages and apartments, sleeping anything from 2 to 12. There are quirky hideaways to modern penthouses, all with their own prime waterside locations. These are ideal for fishing breaks and many have a day boat or rowing boat included, so you can explore straight from your door. Secret Water at Hippersons Boat Yard in Beccles goes even further as it's the UK's only floating glamping pod!
8. Holidays on the water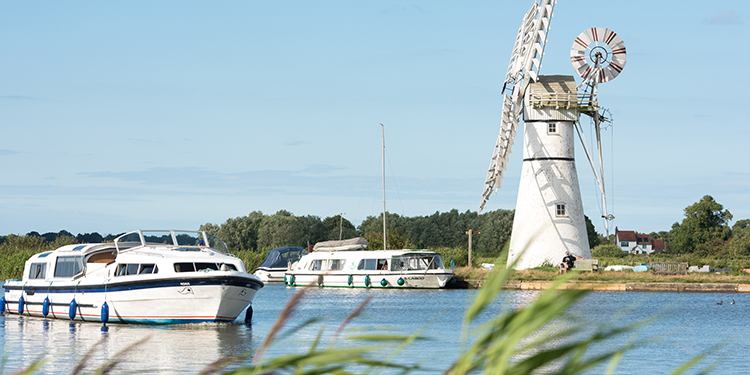 A boating holiday is an experience like no other! There's 125 miles of lock-free navigable waterways and 40 inland broads to explore. You can wake up with a different view each day and immerse yourself in your surroundings! Finding a rural spot to moor up for the night also offers some fantastic opportunities to enjoy stargazing, another pastime that the Broads is famous for.
Pick up a luxury cruiser for two, perfect for a romantic getaway or one that will accommodate the whole family (including the dog) sleeping up to 12.
9. Put some wind in your sails
Sailing on the Broads has been a traditional pastime since the turn of the century and is now even more accessible than ever, with both sailing boat hire and skippered trips available all-year round.
Sailing is also one of the most environmentally friendly ways to enjoy the Broads, and offers either a relaxing Arthur Ransome style holiday or an exhilarating challenge, depending on you inclination!
Take your pick of cabin yachts, half-decker style boats or even spend a day on an historic Norfolk wherry.
10. Because it's the Broads National Park!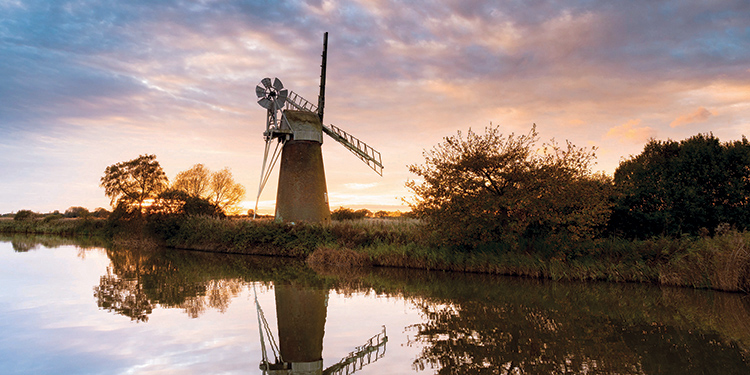 What other reason do you need? Dramatic landscapes and amazing sunsets. A raw natural beauty and a rare quality of light where big, bright skies meet endless horizons. It's a place where time stands still, unlike anywhere else.
Check out our website for everything you need to know to visit the Broads. Or find us on Facebook, Twitter and Instagram.