The days are getting longer, the snowdrops have arrived and signs of new life are starting to appear in the National Park. Spring is almost with us; a perfect time to get outside and let nature inspire you.
Following on from our crafty morning, we'll be making something to feed the birds and take home. It's a fantastic way to encourage birds to your garden and have a closer look with the species who share your local area. Meet at the Visitor Centre.
When: 21 February
Where: NWT Hickling Broad, Stubb Road, NR12 0BW.

Experience the world after dark at Whitlingham Country Park on an adventure with astronomy, nocturnal creatures and sensory discovery, rounded off with a touch of mysterious night magic and a hot drink. Age 7+ (no unaccompanied children).
When: 22 February, 6:30 - 8:30pm
Where: Whitlingham Visitor Centre, Whitlingham Country Park, Trowse, Norwich, NR14 8TR
See work by some fantastic local Broads artists including Janice Lacey, Pauline Bayfield, Ruth Church and Corrin Tulk. Free entry.
When: 19 January – 1 March
Where: Fairhaven Woodland and Water Garden
Inaugural lecture by Professor Kay Yeoman from UEA's School of Biological Sciences: Our world is changing and we are tackling big global issues: climate, plastics, antibiotic resistance, water and food security to name just a few.
When: 3 March
Where: Julian Study Centre Lecture Theatre, University of East Anglia, NR4 7TJ.
Retreat from your everyday life with a weekend of yoga and relaxation at How Hill House.

When: 13 March
Where: How Hill House, How Hill Road, Ludham, NR29 5PG.
Breydon Water near Great Yarmouth is one of the country's top estuaries for overwintering geese and other waterfowl. The RSPB's Breydon Boat Trips offer a truly unique opportunity to get up close and personal with one of Norfolk's true nature spectacles. Trips last between two and three hours and are weather dependent. £15 per adult, £10 RSPB members. Booking required.
When: 5 March
Where: RSPB Berney Marshes, Goodchild Marina, Burgh Castle Marina & Holiday Park, Butt Lane, Burgh Castle, NR31 9PZ.
Take a walk on the wild side every first Friday of the month with Tabs, our Wildlife Warden and get inside knowledge of what makes our woodland garden such a unique environment of diverse habitats. All of which are organically managed, which makes it great for wildlife - some of it quite rare.
When: 7 March
Where: Fairhaven Woodland and Water Garden, School Road, South Walsham, NR13 6DZ.
The ponies help the wardens manage many of our reserves. The ponies are not pets but they still need looking after. Join the warden today as we search for the ponies and carryout a health check.
When: 14 March
Where: NWT Hickling Broad, Stubb Road, NR12 0BW.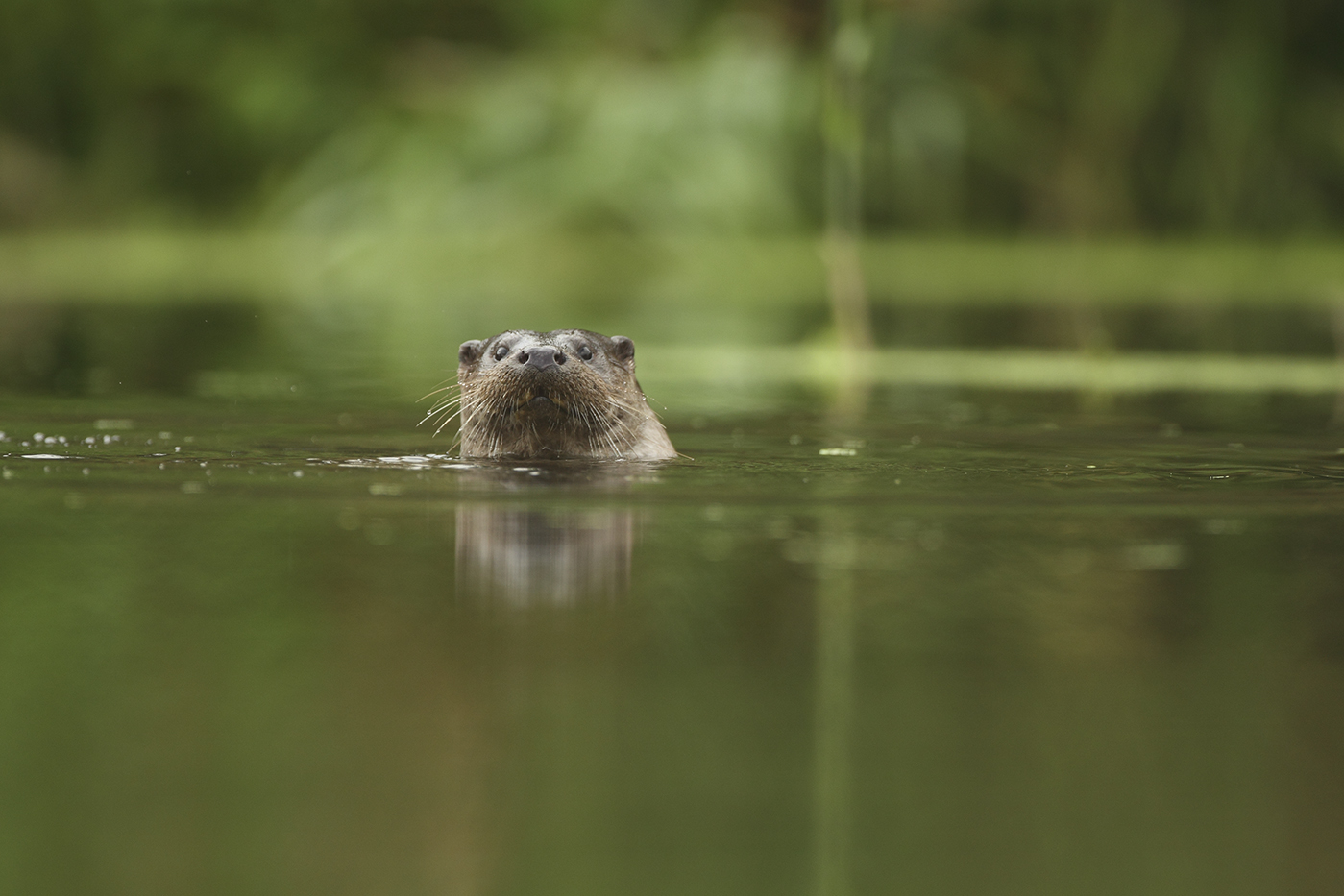 Are you an early riser? Or can you force yourself out of bed bleary-eyed to join us on our dawn trail? You'll be rewarded with stunning views and hopefully some amazing wildlife if you do!
When: 14 March, 7am
Where: South Walsham Public Staithe Car Park, Kingfisher Lane, South Walsham, NR13 6EB.
Illustrated talk by Heather Wallis, freelance archaeologist, about the history of human settlement along the Waveney Valley and on what was found in the dig at the site of the new centre.
When: 17 March
Where: Education Centre Carlton Marshes Nature Reserve, Burnt Hill Lane, Carlton Colville, Lowestoft, NR33 8HU.
Escape the hustle and bustle - and enjoy a gentle stroll experiencing the sights and sounds of our nature reserve. A sociable event great for a healthy body and mind. Join our RSPB volunteer guides for a group walk to explore the iconic landscape of Strumpshaw Fen and Buckenham Marshes. A chance to spot wildlife whilst sharing in the benefits of being outdoors walking. Booking Essential.
When: 20 March
Where: RSPB Strumpshaw Fen Nature Reserve, Low Road, Strumpshaw, Norwich, NR13 4HS.